Tips for Your Open House
---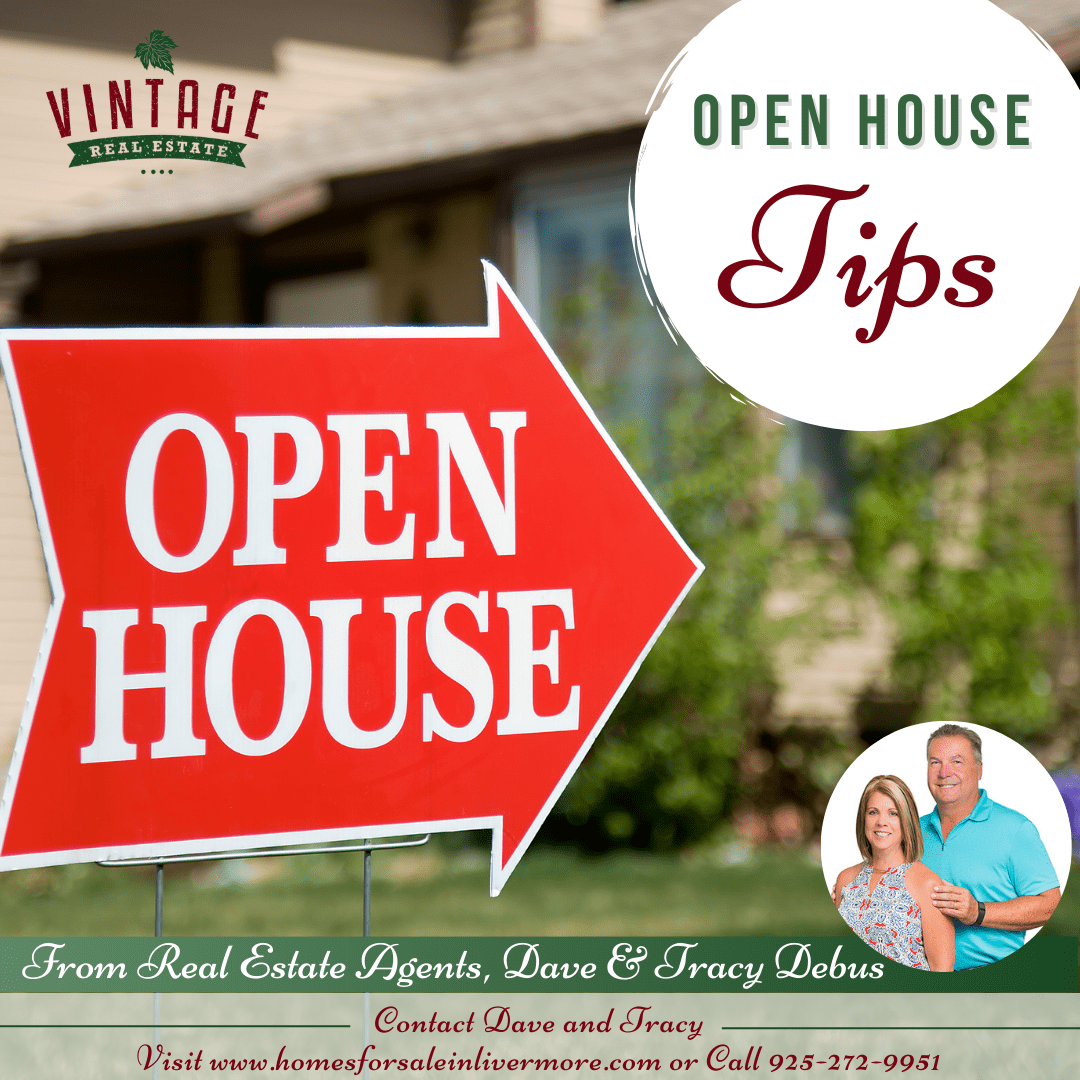 Looking to sell your house this Spring? Here are some staging tips to follow for your open house!
1. Hire a cleaning service: Buyers will notice if your house isn't spotless! A cleaning service tackles all those dusty places you might forget: baseboards, tops of picture frames, and ceiling fans.
2. Remove family photos: Your family is beautiful however buyers need to see a neutral field where they can put down their roots instead of viewing yours!
3. Set the table: Stage your dining room table for a nice meal to encourage buyers to imagine what it would be like to entertain in the house.
---
Whether you are looking to buy or sell in the Livermore area, Vintage Real Estate has you covered! If you are buying, find knowledgeable agents who know how to get the job done, get a good deal and are responsive to all your real estate needs. Providing you prompt service, personal guidance and professional competence from contract to settlement. If you are planning to place your home on the market, browse our website for valuable information on preparing your home for sale, pricing your home right, marketing it effectively and the home inspection processes.
We are passionate about our job, love our neighborhood and keep up with the latest trends and strategies so that we can pass them on to our clients.
Property Management
Maximize rental income and realize your investment property's potential with property management in Livermore, Pleasanton, Tracy, and San Ramon from Vintage Real Estate. Our friendly, knowledgeable property managers provide personalized service for landlords and tenants in single-family homes, multi-family dwellings, and apartment communities. Whether you need help evaluating your property, finding tenants, or managing repairs and payments, we've got you covered.
Get in touch with Vintage Real Estate today!